Angelman Academy is a registered 501(c)(3) charitable organization, brought to you by a group of volunteer parents of children with Angelman syndrome.
100% of donations received go directly toward providing high-quality educational content and resources. Read about our
Donor Privacy Policy

Or send your check to:
If you prefer to send a check, please send it to:
Angelman Academy
PO Box 1
Danvers, MA 01923

Questions about donations:
Please email us to: info@angelmanacademy.org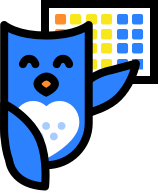 Volunteer at Angelman Academy
Tell us about your connection to AS and how you'd like to help.